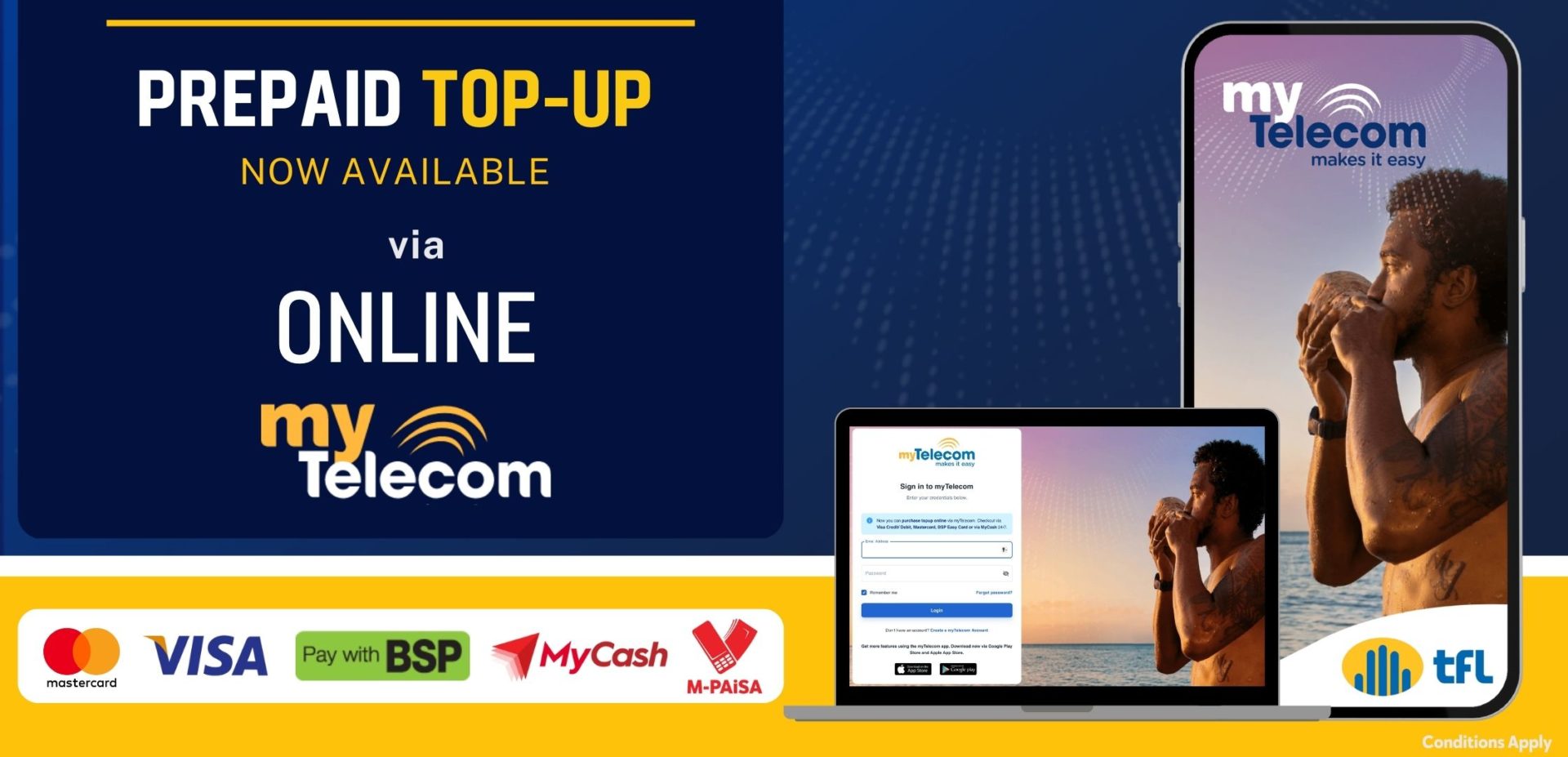 Telecom Fiji Limited is delighted to announce the launch of our new Online Top Up service. Telecom Prepay customers can now do data top-up online through the myTelecom app and website using their VISA, MasterCard, BSP Easy Card and MyCash. Users can now top-up their accounts online, at any time if they run out of data. This will provide customers with a convenient, secure and easy option to buy recharge.
The Telecom online payments feature makes data top-up process for prepaid customers, quick, easy and seamless to use and is available on the myTelecom self-care app and website.
The myTelecom is a self-care service which allows customers to check data usage, manage accounts, top up data and have assistance with other services.
"Telecom Fiji is committed to providing our customers with the best possible experience and are always looking into ways to improve our service offerings. We are confident that this new feature will greatly enhance the user experience and make online data top-up faster and more convenient. We encourage our users to download the myTelecom app and enjoy this additional feature to ensure you never run out of data," Chief Executive Officer Telecom Fiji Limited, Charles Goundar.
Download the myTelecom app today which is available on iOS and Android platforms and experience the convenience of online data top-up!