business BROADBAND
Keep ahead of the competition with our cost-effective business broadband plans.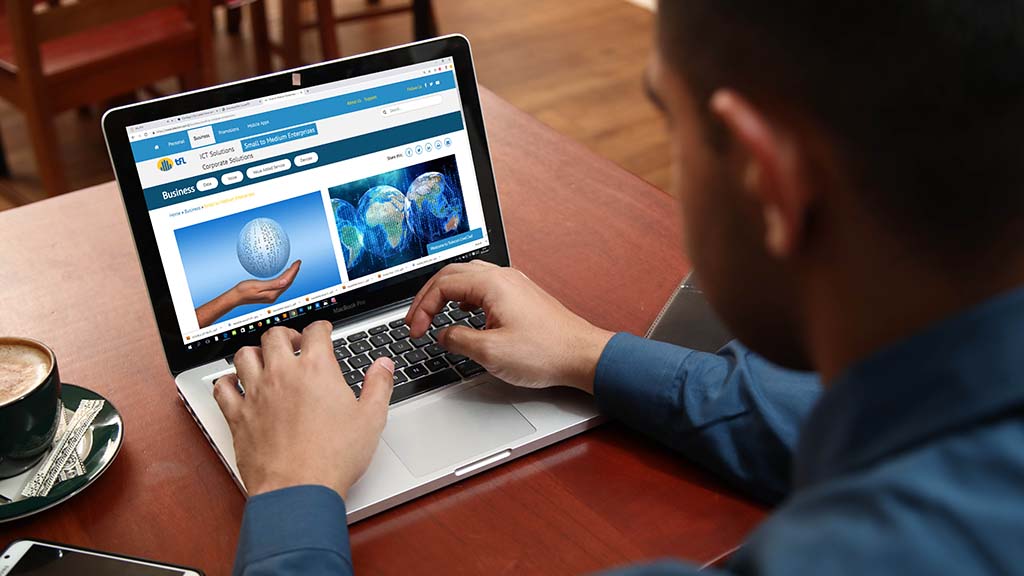 YOUR BUSINESS DESERVES THE BEST BROADBAND AVAILABLE
We're doing more business online than ever before. This means a fast, reliable internet connection isn't optional, it's a fundamental business tool.
Our ultra-fast connections will not only increase your productivity, but also support easy and effective customer interactions, leading to increased customer retention and business success.
Our plans offer flexibility, reliability and superior speed – your business deserves nothing less.
PICK THE PERFECT PLAN FOR your business
We understand your business is unique, and so are your internet requirements.  This is why we have a wide range of internet options on offer – from Fiji's first and only ultra-fast fibre service, to flexible and cost-effective 4G options, we have the perfect plan to suit your business needs.
Broadband
From$49*
per month. 12 month plan
Now with improved speeds and bigger data caps.
Speeds up to 20 Mbps for downloads and 1 Mbps for uploads
4 plans to suit your needs
Easy top-up options
4G+
From$55*
per month. 12 month plan
There's no need for a telephone line and no waiting for installation – set-up is instant.
Convenient for those on the go
2 plans to suit your needs
Speeds up to 20 Mbps for downloads and 10 Mbps for uploads

Get more with us
Make sure your business stays one-step-ahead of the competition with our range of smart business services.
Contact Us
Our knowledgeable Business Support Team can help you choose the right broadband plan for your business. Talk to us over the phone or on email, we look forward to hearing from you.