Telecom Fiji Limited proudly demonstrated its commitment to the community by contributing $5,000 to the Fiji Cancer Society during a heartwarming Pinktober morning tea event held at the Telecom Headquarters in Suva, today.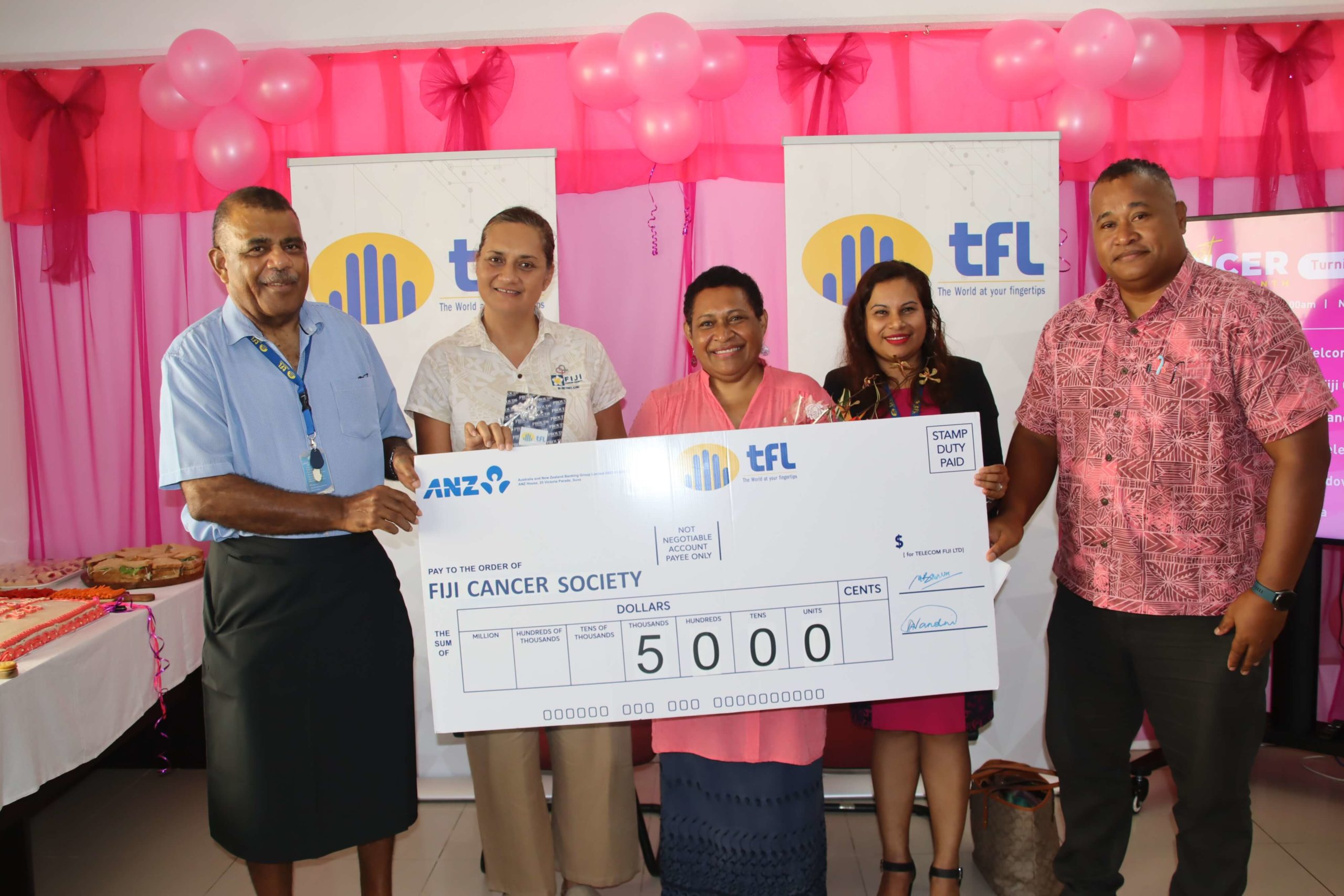 Telecom's Chief Technical Officer, Mesake Tuinabua, expressed heartfelt gratitude to the Fiji Cancer Society for their tireless efforts in spreading cancer awareness in workplaces and encouraging staff to share their knowledge at home. Mr. Tuinabua emphasized Telecom Fiji's pride in being able to participate in Pinktober donations each year, and through their contribution, they aim to support the cause of raising awareness, promoting wellness, and providing essential assistance to those affected by cancer, ensuring they never have to face the battle alone.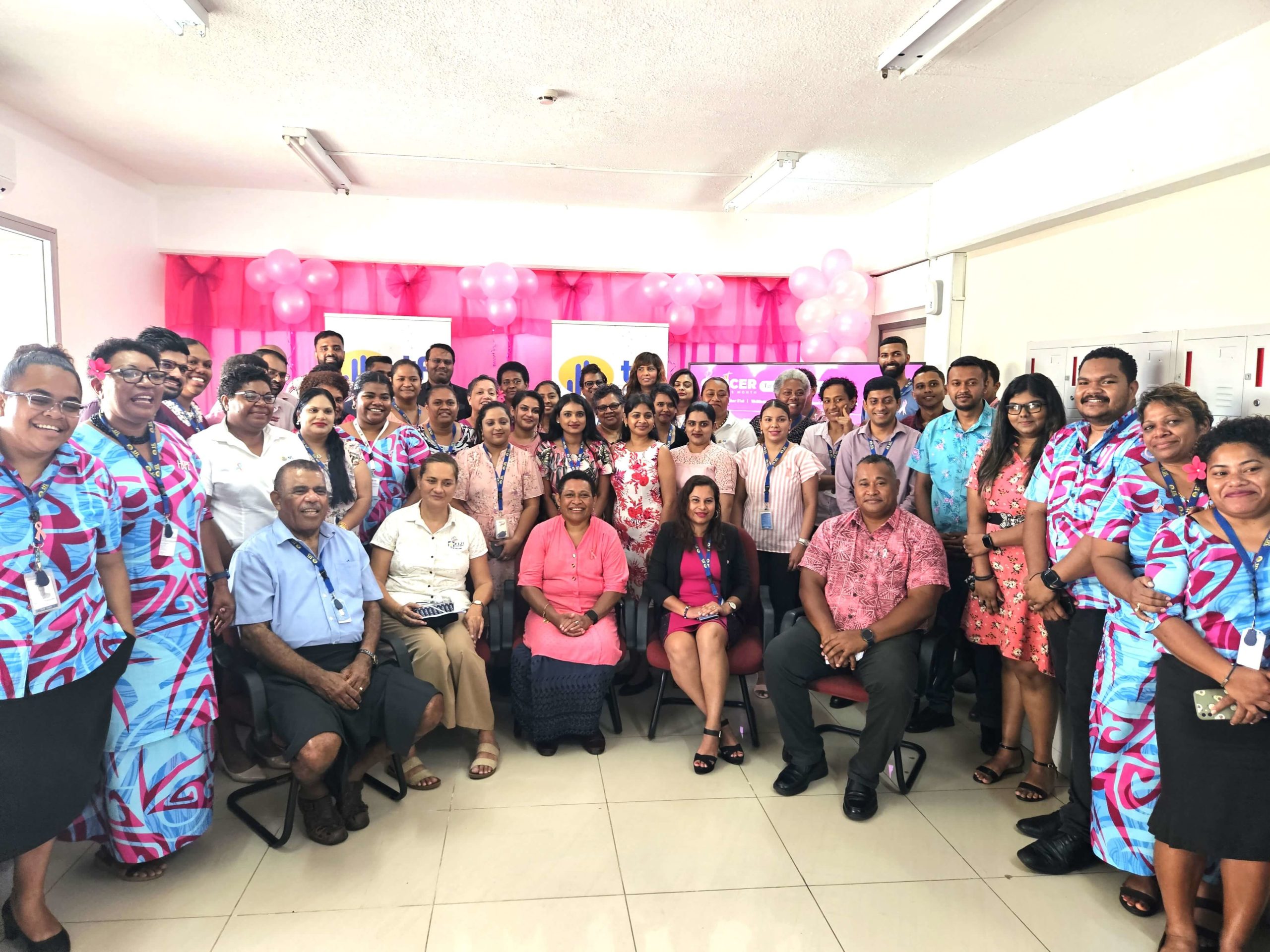 Mr. Tuinabua also highlighted Telecom's longstanding partnership with the Fiji Cancer Society and reaffirmed the company's unwavering commitment to supporting organizations such as the Fiji Cancer Society in their vital mission of advocating for early detection and proper care for cancer patients.
"We are proud to see the staff of this company actively turning awareness into action through their invaluable pledges and efforts. Telecom Fiji's generosity and dedication to the Fiji Cancer Society underline our belief in the significance of community support and our commitment to making a positive impact on the lives of those affected by cancer," Mr. Tuinabua said.